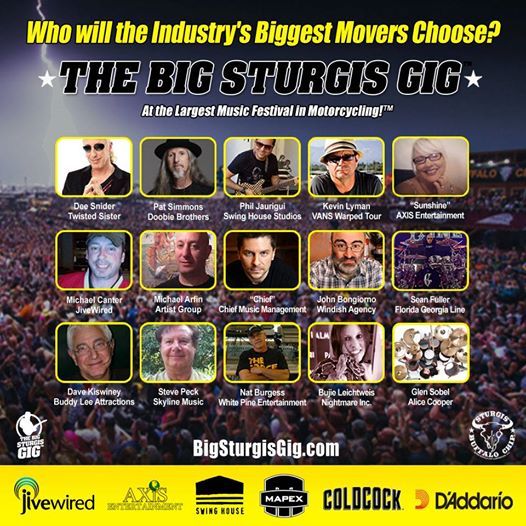 Mom's Rocket has advanced to the next round!!!
The Big Sturgis Gig finalists will be judged by the industry's Biggest movers and shakers! Thanks to the support of our fans Mom's Rocket has a chance to be selected to win $10,000 and an opening slot on the main stage at The Legendary Buffalo Chip.
Each of the 15 judges will review Mom's Rocket. This alone is a victory! Mom's Rocket gives a special thanks to all of our wonderful fans who voted daily in order to make this happen. THANK YOU!!!
Go to prizes page and read the bio for each of these judges... Very impressive!